5 Simple Tips To Understand Your Consumer Purchasing Patterns
Customers are the lifeblood of any business, more customers leads to growth and success to your business, giving you a strong foothold in the market. For any business to thrive, understanding your target customer's purchasing patterns is a vital ingredient that entrepreneurs need to understand.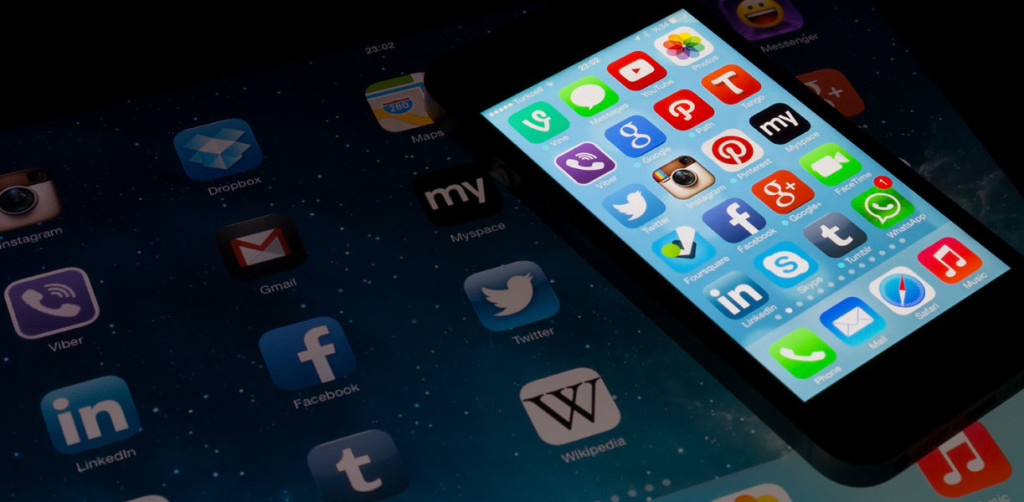 In today's technologically advanced marketplace, digital marketing is one of the best methods  to get your message across. This has a direct impact on the bottom line of your business and also influences consumer behaviour. To understand this we will first need to understand how digital marketing works and how it's growing trend has greatly influenced customer purchasing patterns. We will also look at how online purchasing, has had an impact on the psyche of the customer.
Influence of Digital Marketing on consumer behaviour
Digital marketing is an advanced marketing technique to disseminate the promotional marketing messages to the consumers with the help of the Internet. The main objective of digital marketing is to promote the product to the masses and boost the sales through different marketing techniques, like content marketing, social networking tools, and mobility marketing techniques. In a nutshell content marketing is an innovative marketing approach to attract and retain consumers by creating informative and valuable content in order to exchange and enhance consumer behaviour. This content can be shared with the help of social networking sites, and can also be accessible on mobile platforms.
I have come up with some simple tips that explain the consumer purchasing in a very simplified manner. These tips will help you market your products and services effectively, thereby increasing your bottom line. So whether it is an established business or just a start-up, these tips will prove handy in understanding what you customers want so that you can effectively put in place a strategy to target those customers.
Tip 1: "Google search" influence consumer buying behavior
Google search plays a crucial role in making or breaking the image of the product. These days, most people tend to search on Google for the product reviews and comments posted on Web. Google search is the first option that provides you many options for researching about the product. And if in case, you get stuck somewhere in between your research, the reviews help you through by giving you right direction to your search. Nowadays, Google is a key source to know about anything you want to know across the globe.
This way, people search their desired product on Google search and this is how Google show the results and suggestions for the best consumer experience. You can see that Google suggest different e-commerce options from where consumers can buy something at the best price.
Tip 2: E-commerce (Electronic-commerce) influences consumers purchase-decision
E-commerce in today's marketplace has had a huge influence in consumer purchasing patterns. Giants like www.amazon.com and www.ebay.com have cashed in this changing trend by making a user friendly online interface where their consumers can simply buy or sell products or services online. The competition in the online marketplace has never been more intense with websites offering better(faster) or cheaper services with multiple purchasing options and simplified payment terms. Many websites are also offering a very relaxed return policy where customers have the option to return their products within a stipulated time if in-case they are unhappy with their products. Some of the main advantages of online purchasing that has made it popular amongst consumers are :
Free-shipping.
Detailed product information.
Easy return policy.
New product category.
Easy navigation.
Multiple payment gateways.
Customer reviews and comments.
For any business involved in selling products and services this can be an highly effective method of  moving your inventory quickly. Keep in mind that Amazon doesn't actually stock the goods themselves, they are simply an intermediary to give your products the much needed push. Most of these sites will give you the option of signing up to an account where you can list your inventory free of cost.  It also allows you to mention details like images, product description and more. The more details you provide the more chance you have off making the deal happen, as it ensures your customers know exactly what they are buying.
Tip 3: Influence of blog content on consumer purchase-decision
Blogging plays a crucial role in shaping consumer's opinions when it comes to purchase-decision. Generally, bloggers tend to be generous and honest with their reviews as there is mix of both negative and positive reviews about the product, so it is considered by the consumers that blogs are the most influential digital resource when it is about making a purchase online.
There are many good examples of people switching brands because of content, but possibly the best one comes out last year when Robert Scoble, an influential blogger has switched to Android after reading about the slip of Apple in the blog content.
There are many companies that invest their precious time in creating the right blog content that connects with their target consumers to influence their buying behavior. In other words, it wouldn't be wrong saying that blogs sway more purchase among readers than social networking sites. There are some good reasons to find blogs as a powerful source for influencing consumer purchase-decision.
Revealing real structure of the product.
Building rapport and engagement of the consumers.
Glowing and attracting reviews and comments on the product.
Showing new and innovative features of the product.
Revealing the real sale figures of the product.
Comparing the product with its competitor.
So, content is a strong influencer in consumer's purchase-decision.
Tip 4: Social media influences purchase-decision
When it comes to influencing consumer purchase-decision, it is just not Facebook and Pinterest that drives consumers to the e-commerce sites, but YouTube and even Twitter play a big role in enhancing sales.
Social media gives the freedom to the consumer to investigate products and choose the right product by reading reviews and comments that have been posted on the product page on social media. Therefore, many companies have pages on social network to complement the product information and it possibly the way to connect with your customers and welcome their suggestions.
Tip 5: Mobility marketing influences consumers
It is time now that we should shift our focus from mobile to mobility marketing. Mobile is just about devices such as Smartphones, but mobility is something beyond. Let's make it little simpler to understand. Mobility marketing is just going beyond mobile advertising (a way through which people actually know about what has been recently introduced to the market). Mobility marketing is a great way that adds functionality and targets across marketing efforts. There are some e-commerce sites such as amazon, ebay, jabong, flipkart that give better consumer experience  through mobile apps. With a simple mobile app, you can buy your desired product anytime and anywhere.
Ever since this mobility marketing came into existence, people became slaves of this feature as it gives more convenience and accessibility to them. The above picture shows an example of mobility marketing on your fingertips.
Final words
The aforementioned tips are really effective to understand customer buying behaviour, keeping them in mind will definitely help in improving sales and take your company to new heights.
Author Bio: 
With a degree in IT, Kathleen Collins has worked with the top hosting companies for over a decade. Currently she works with Hosting Reviewed, providing an in-depth evaluation of the various hosting companies listed. You can follow her @Twitter.