How To Start Your Own Website
Nowadays, Web technology has been heart and soul of your modern world. Owning a website for your business or having a personal blog enable you to share your business, services, and experiences, views to vast audience of World Wide Web or the Internet. 
And it is also easy and fastest medium to promote your new product or service through its reach of millions of people in no time.  Website maintenance has been really a boon to various business enterprises as it is the fastest way to share their product or services.
How to prepare your website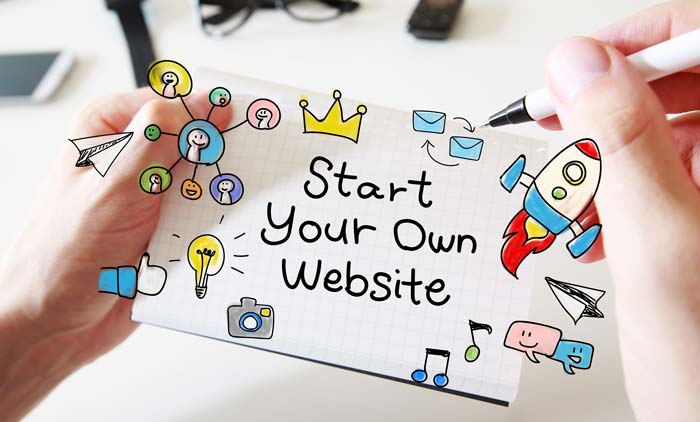 Before you think of making your website, you should have proper understanding of various activities in managing the website. These activities are as follows:
Planning
Analysis
Testing
Release
Maintenance
Planning: This is an important step as it involves most of the conceptual activities of your website. In this step, major decisions on the development of website is taken, such as
a) User Interface: It is end of the front of website which user see or interacts.
b) Database: It is the back end in which the information or the actual product information of the website is stored and the information is retrieved for the dynamic part of the website.
c) Web development languages: in this,  a web development language is selected out of   many languages(such as ASP.Net , PHP, etc)
Analysis: In this step, the goal of the sites has to be decided it should be clear and focused there are various analysis tools and techniques which makes analysis easy.
Testing :Testing is the most important phase of web sites development .it should be done on regular basis because it reduce the risk of the project and save the time and losses to the business .Testing has two phase online phase and off line phase
Release : After testing the project twice it is to be released on the net .the site is ready to viewed on net and feedback tells about the site performance
Maintenance: After having your web site on net .it needs regular maintenance because sites in the internet get jammed so proper maintenance has to be given.
Actually web sites development is possible with different software's also like Word Press this software is also used to create attractive and functional websites and blogs. The interesting thing about this software is this is free and priceless too.
With this software websites are created according to one choice beautifully because it contain thousand of plug-in .widget and themes .this software is made by many professional bodies and it volunteers.
This software transform lazy websites into creative and attractive websites .from the last decades million of people are using this software for developing the web sites.
Therefore it is a good opportunity for people who locating their career in web sites development and can provide websites development service to the customer.